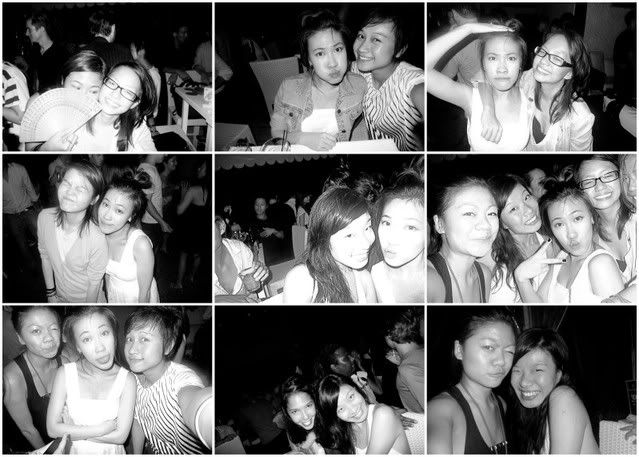 mimolette | 031910
So I stepped my dorky ass out for the first time in
months
.
And whaddya know I had quite a blast! Though that might not say very much because I actually spent more than half my night having HTHTs in the comfort of the dark, empty and air conditioned mimo dining area. Sans any alcohol. Oh
Whatever
pish posh.. I stayed up till 6am so I'm still counting this as a legit night out.
/end pathetic disclaimer.
Ahh pre-mimo-on-a-whim/ post-dinner at Nirai Kanai, we took this mortifying photo. After 13 years of friendship I should be used to this but hot damn 4" heels should be reserved for people below 5'3. Just sayin'.