7ATENINE
SUCKS BANANAS.
I don't have a more tactful nor grown-up way to say it but gah it was awful. More at
Sam
's but suffice it to say I will never
ever
go back. 7atenine's truly hit the restaurant failure trifecta: horrendous service, mediocre at best food, dismal prices. To that I say PTOOOIE. You've successfully lost my patronage
forever
.
*cue dramatic/ self-important music*
We hit up häagen dazs after for some much needed dessert and then off to bar stop to end our night. We likey bar stop. Especially since they offer free top-ups of lychee juice for the weaksauce in all of us. Ahem.
ooh my response to
this
me plus 4" and still a good bit more to
grow
go
You'd think that would be it right? But a supposed bathroom run led to two hours of us 3 sprawled at my doorstep making videos and taking a series of themed photos. And chatting of course. When I'm with them I'm like ms chatterbox on acid.. Just can't shut up. (Sorry guys
)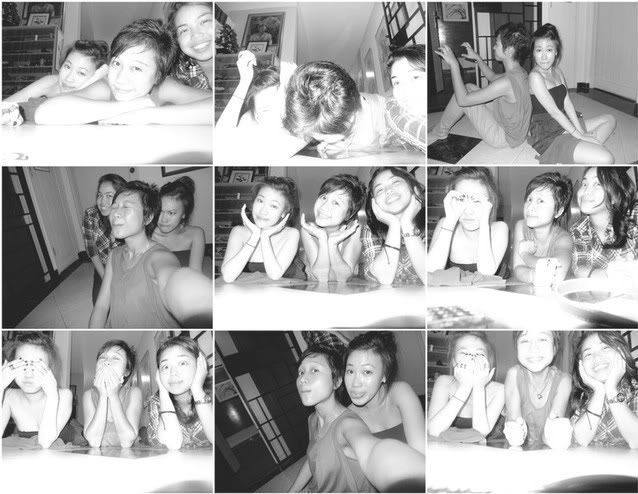 they have my crazy heart ★
Gah I do love my friends. I don't have a fancy way to say it, but I love them and I feel incredibly lucky to have people that
get
me. (PDB + JEWEMS + BFFclub, here's looking at you guys too
♥
)